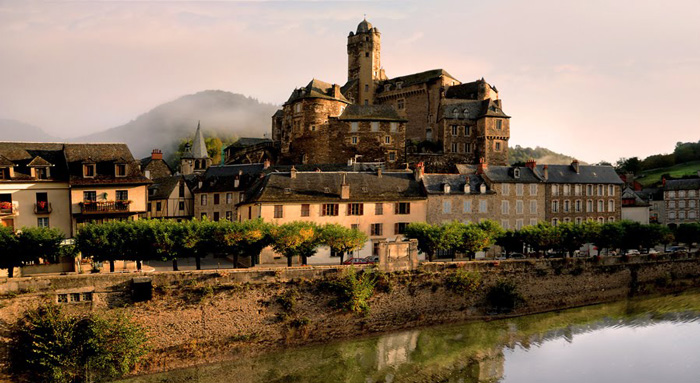 FILMING AT FRENCH PYRENEES region was also one of our popular Blog articles. Now we present that post in our new Website Blog. Why? Because, filming on the French Pyrenees was a place we really want you to see wit your own eyes. There is such medieval beauty everywhere while having the comforts of modern life. The entire region makes for a great family vacation and the French Tourism commissioned our team to film to promote the area.
Here is the article:
THE MAGIC OF FILMING ON THE FRENCH MOUNTAIN RANGE "PYRENEES"
Link to Pyrenees facebook film -> https://www.facebook.com/photo.php?v=10150952500136987&set=vb.734386986&type=3&theater
Not just product and service companies look for visual media. The French Ministry of Tourism wanted to showcase the beauty of the Pyrenees mountains. Our Top film producer and team had to conceptualize a way to capture an epic presentation for not just one location but many. The goal was to show also a little bit of the history, heritage, tradition and blend it with today's available activities.
The Pyrenees form a line of high, rugged mountains south of Toulouse. Stretching for more than 400 km from the Atlantic to the Mediterranean, the Pyrenean mountain range forms a natural border between France and Spain. Here, nature runs its remarkable course unchecked, hiking is in its element, and the villages and pastoral traditions remain as authentic as they always were.
In a GLOBAL DIGITAL world. Is imperative to advertise. The French Ministry of Tourism knew this very well. Often we see outdated promotional material that is not inspiring to the prospective traveler. Although many know about this area, the key was to visually market it in a way that makes the traveler want to plan a vacation there instead of Bora Bora or elsewhere. The area has its own charm and flavor. That was the most important mission of the film team. Present the Pyrenees in all the epic glory they offer.
Anyone can grab a video camera, but very few can present the exact same location, town, bridge the way it was done in this film. Even the hour of the day was carefully chosen to make the Publicity for this client. A FILM DRONE equipped with a cinematography camera was used to shoot aerial views of the mountains giving the film a magnificence impossible to capture if filmed just from the ground up.
Contact our team. We can find the flavor, essence and nature of your product, service, location or project.
We are driven to making your visual needs come true and exceed your expectations at a price very irresistible and competitive you will be surprised and wondering WHY you didn't contacted CINEWEB before.
Call a CINEWEB representative today (951) 432-6935 or email us at
info@cinewebstudio.com
for a quote. We can answer your website questions and create a solution that fits your needs and your budget.
www.cinewebstudio.com