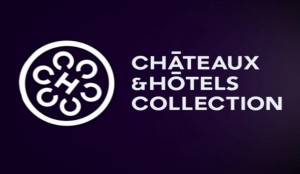 Marketing unique scenarios:
How to market a peculiar concept: "STAY IN A CASTLE"
Link to facebook film -> https://www.facebook.com/photo.php?v=10150943310211987&set=vb.734386986&type=3&theater
One of the most peculiar film projects by CINEWEB's top film producing team was commissioned by a chain of Castles located in Europe. The project involved the use of a remote control FILM DRONE to give stunning aerial footage of this fantastic locations. Sometimes aerial filming is just the perfect way to do justice to the beauty of these historical hotels. The team chose the time of the day the best sun positioning. Editing and mastering the film followed a marketing on-line campaign. Here, on this Blog entry we would like to share the film for your enjoyment. Also some information about the client.
WE CAN CREATE UNIQUE PROMO FILMS FOR ANY TYPE OF CORPORATION, PRODUCT OR INDUSTRY.
It does not get more unique than making a promo for a chain of castles. Here is a brief description of the client:
Created in 1975, Châteaux & Hôtels Collection (previously known as Châteaux & Hôtels de France) is the leading French network of charming hotels and gourmet restaurants. The brand brings together 585 establishments in 16 countries, the majority based in France and Italy. Presided over by Alain Ducasse since 1999, the Châteaux & Hôtels Collection promotes independent hotels and restaurants founded upon diversity and authenticity to offer guests real charm under the brand signature "Le charme, le vrai".
A Collector at Heart Châteaux & Hôtels Collection invites you to travel to the heart of France and Europe and discover their authentically vibrant cultural and gastronomic heritage! The word 'collection' has not been chosen by chance; it is at the very core of our philosophy and selection. Châteaux & Hôtels Collection is a collector at heart, with a collector's eye for those talented people who make hotels and restaurants a genuine craft, who know better than anyone how to create unique locations. Châteaux & Hôtels Collection 'hunts out' rare pearls, eclectic locations inhabited and steeped in history where cuisine and the 'crafters of enjoyment' who bring the place to life play an essential role. The Collection has been built up patiently for almost 40 years now, through its many journeys and encounters.
We hope you take a little time to visit our film portfolio where you can find some samples we have done for other clients in Europe, USA and Canada.
You will be surprised how a DEMO film or Trade show video can bring so much business.
Call a CINEWEB representative today (951) 432-6935 or email us at info@cinewebstudio.com for a quote. We can answer your website questions and create a solution that fits your needs and your budget. www.cinewebstudio.com
– See more at: http://cinewebstudio.com/blog/en/2014/08/stay-in-a-castle/#sthash.ANWmxpO1.dpuf