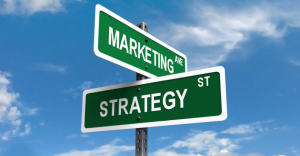 13 Digital Marketing trends for 2014 was one of our favorite Blog articles on 2014. It is very interesting to see how all worked true as we reach for the end of this interesting year. Bellow you see a copy from our old website. We just had to share this awesome article with you in our new site since it is still so incredibly relevant and helpful.
ENJOY:
The end of the year is showing the tip of his nose and budgets are already in place for the brand new year. But what can we expect of changes and trends, and what are the impacts on digital marketing? Here are some digital marketing trends to research and implement this 2014
1. DIGITAL TABLETS
The new Apple iPad Mini to Amazon Kindle Fire through the full range of Samsung Galaxy models, the choice of tablets is now very extensive. Not to mention Google and Nexus 7 or even Microsoft who joins the parade with the highly anticipated Surface. Digital tablets eating away market share for both desktop and portable, with a projection of 90 million consumers in the U.S. alone by 2014. Especially, the behavior of users of these devices has it all stakeholders in tourism: more time spent on the website pages, and a higher conversion rate. We love!
2. CLOUDS PLATFORMS
Have you noticed how we work more and more in the clouds? You can use Hootsuite as aggregator of your various accounts on social media, your accounting and billing via Freshbooks, or share your documents with friends and colleagues via Dropbox, Google Drive or project management applications as BaseCamp. Companies also seek to reduce overdose emails using internal collaboration tools as Yammer, which confirms the increased confidence in these systems, while reassuring in the issues of security and privacy.
3. BULKY DATA MANAGEMENT

It was already a trend identified last year and we may also find the next year because it is not easy. This is commonly known as big data , are now a real challenge business to get a unique view of the consumer as a transactional cycle. How to collect data when a customer interacts with the brand through social media, a call center, on-site or via a mobile device? Analyze data is similar here to drink water directly from a fire hose!
4. MOBILE PAYMENT

Many were disappointed at the recent launch of the iPhone 5 when it was expected to feature NFC mobile payment technology. However, Apple unveiled its Passbook, while the co-founder of Twitter, Jack Dorsey, pushing his new project Square, a mobile credit card reader, which made ??its debut in Canada, while others start their own initiative, as CIBC Rogers. Not to mention Google Wallet, PayPal or even Groupon which is supposed to launch its own mobile payment solution, so this is the Wild West right now. Who will be the leader in this exciting market? And what will be the impact in terms of databases, the issues of privacy or marketing opportunities?
5. MOBILE MARKETING

Smartphones now account for over 50% of new equipment purchased, and the growth of connected devices is expected to continue in 2013. The manufacturer Ericsson also believes that there will be over 50 billions connected devices in circulation by 2020, including laptops, tablets and smartphones. In North America, 2013 should also mark the first time that lists more users online from a mobile platform than from a computer. According to a recent British study, one notices that the phone does little more to talk about in person – this function is now in 5th!
6. MARKETING CONTENT
Brands now become publishing content with the blog, newsletter and social media as tools in their arsenal of online communications. Some even argue that content marketing comes to replace traditional advertising. Coca Cola is also a brand that has understood this aspect of marketing that grows more and more content via owned and shared media, allowing it to reduce its investment in paid media.
7. SOCIAL ENTERPRISE

For most businesses, social media is the responsibility of marketing and communications, they were seen as a form of advertising communication with customers. However, we realize that its use transcends organizational silos, because it is actually a responsibility. It is time to see multifunctional teams mettrent up a question of better represent the various departments: customer service, human resources, sales, marketing, research, legal, IT, marketing, communications, etc..
8. PHOTO SHARING

2012 was undoubtedly the year of the rise of visual social media, especially with the explosion of popular Pinterest and Instagram. Several destination, hotels and tourist agencies have also seized up the ball, and it is expected that 2013 will be a year of expansion at this level – Twitter also recently announced its intention to launch a new feature photo sharing.
9. SOCIAL MEDIA POLICY

Would hope that in 2013, social media will be considered as a strategic telescope, and not just tactics. Several brands have a presence on Twitter, Facebook, Google+, LinkedIn and Pinterest. But yet? The trial and error approach is correct, but to a certain extent. Brands must now step back to question the efforts and resources to the priorities and corporate objectives. In other words, what is your strategy? Although this should precede your approach to social media, it's never too late to revisit your approach and online.
10. EVERYTHING IS NOT ALWAYS ONLINE

I do not know if this is a trend or simply a desire on my part, but companies need to know why they have an online presence. Yes, there are tremendous users online and mobile growth, but it remains that many still prefer to call or talk to someone verbally or in person. This is especially true in tourism, where travel agents and other intermediaries continue to play an important role in the purchase decision process. Not to mention people who just want to win and "unplug" during a stay.
11. INTERNET ROOM

I'm the devil's advocate to the previous point: some people WANT to stay connected throughout their stay. How destinations and tourism stakeholders can they offer experience and services online? The abounding website information is it the best tool at your destination? Should we adapt according to the interests, culture, ie, foodies, sports fans, or depending on the mobile device? Can we consider local offers tailored to the tastes of visitors?
12. INTELLIGENCE (SOCIAL) CROWD

Crowdsourcing, or the intelligence of crowds, using social platforms is not a new phenomenon, but it still remains largely underutilized. Faithful to their old habits, many organizations still rely on their research approach paper surveys or focus groups (focus groups) so they could survey their customers and fans equivalently via their newsletters or Facebook communities. Starbucks was one of the first to innovate on a large scale by seeking the best ideas of its customers with its MyStarbucksIdea.com project. And what about the Melia hotel chain, which has developed "social action" in its new facilities, based on the comments of Facebook fans.
13. A CRACK IN THE DOMINATION OF TRAVEL AGENCIES ONLINE?

2013 does mark the beginning of the end to the outrageous domination of online travel agencies (commonly called OTA, online travel agencies) in the digital distribution model? Side of the hotel, you feel a dawning revolution while several players looking to reduce their dependence, and large commissions paid to Expedia, Priceline, and their subsidiaries, ie Bookings.com, Hotels.com, etc.. With the recent Expedia program estimating losses of $ 2.1 billion for U.S. hoteliers, it is the straw that breaks the camel's back? In Europe, hotel groups have already begun intensive lobbying Google to prevent OTA build AdWords campaigns using keywords institutions, without their prior consent.
That's it! 13 marketing trends for 2014, especially in the tourism industry but also valid for the majority of industries.
CONTACT CINEWEB for any questions. We specialize on helping businesses grow through social media and on line marketing services. We can also create a modern website for you that brings more business. (951) 432-6935 or info@cinewebstudio.com
.