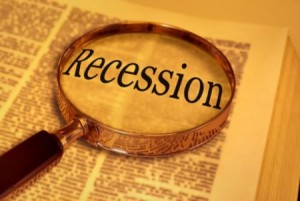 Survive Business Recession by preparing a good marketing campaign to promote your business. From time to time the economy seems to challenge even the most stablished businesses. Despite how good your product or service is, you notice less new customers and you begin to wonder what is going on. Fortunately, the internet can be a good source of business. You need to take advantage of how the web can help you survive business recession and bring you a step ahead of your competitors.
CINEWEB can help, we have over 27 years of business development, marketing and can customize a website and help your business with a web marketing campaign sure to make your business be noticed. We can create a short film to showcase your services or products and make any visual marketing tool you need to dazzle your clients.
Times have changed and companies know that when the economy is low you have to double your marketing efforts. A good website can help you reach out clients beyond the borders of your local salespeople. Don't work too hard, work efficiently.
Today, most consumers go online to research about what they want to buy. They compare, analyze and become convinced about a product or service via website more than ever before. This is why your website has to be up to the current standards of website making. An old website is simply not going to be able to compete with a new one in terms of loading speed and the convenient apps and sharing tools that modern websites offer. Perhaps it is time to evaluate if your website is efficient. Your competitors may be thinking the same. It's better to do it before "they" do it.
It is possible to turn a recession into an advantage. Simply take the opportunities that present themselves to you and maintain a strong presence in the market. Most importantly, It is proven that businesses that halved their investments in marketing, communication or lead creation for one year will take up to three years to recover back to a normal level of sales in comparison to competitors that continued marketing.
Monitor your competitors activities, be proactive, be innovative, reach out farther and harder. A business that connects with the most, will have the most sales leads, it is as simple as that.
While others make the mistake of cutting marketing funding; refresh your brand, modernize your image and simplify the way your customers may reach you. Offer an easy quotation system. Make it easy for them to buy your products and services.
Invest in a well made, modern and custom Website. As a result, your business will be more competitive, more efficient, more prepared to take the market share, not to mention a tax deductible investment since a good website is the business tool of the future in today's global economy.
Call a CINEWEB representative today (951) 432-6935 or email us at info@cinewebstudio.com for a quote. We can answer your website questions and create a solution that fits your needs and your budget.
Don't forget. Business recession is a time to prove that "survival of the fittest" is a true statement.